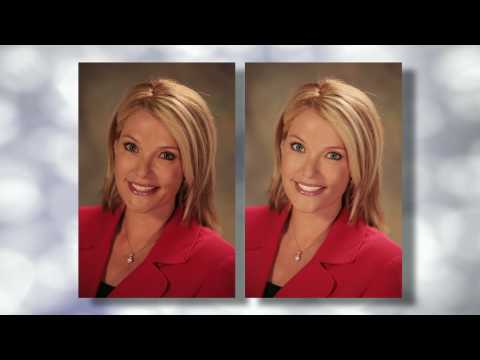 "Girls want to be accepted, appreciated, and liked. And when they don't fit the criteria, some girls try to 'fix' themselves. This can lead to eating disorders, dieting, depression, and low self esteem….Here's what lots of girls don't know. Those 'pretty women' that we see in magazines are fake. They're often photoshopped, air-brushed, edited to look thinner, and to appear like they have perfect skin. A girl you see in a magazine probably looks a lot different in real life."
These words are from a posting by a brave young 14-year old woman. Julia Bluhm is an 8th grader who loves ballet and hails from Maine.  Last week, she had the gumption to take on Madison Avenue, trying to change the fashion industry and its obsession with not only ridiculously thin models but its dependence on  the new technology of airbrushing and photoshopping.  Together, this has created a situation for our young women – an illusion, if you will – that the imagery and beauty found in magazines is simply unachievable.
For some young girls, they just don't realize this. For even IF they could get thin enough to match what they think they see, they CANNOT match what photoshopping and airbrushing do.
This past week, Julia traveled to New York City to protest outside of the offices of Seventeen magazine, trying to convince them to include one – JUST ONE – unretouched photo spread per month.
I've discussed photoshopping and airbrushing, the implications and the dangers. And yes, I am well aware we have a childhood obesity problem going on, but I fear that this problem does far great damage. The problems that constantly striving for something that is impossible to achieve damages an impressionable young woman for some time, and sometimes she is never able to shake it.
We've all read about the brides who have a tube shoved down their throats and go on a liquid diet in order to get "skinny" for their weddings, right? How truly absurd.
So won't you join Julia in her quest to achieve 50,000 signatures on her online petition? Just click here to do so. And then pass it on to your friends on Facebook. At this posting, she is closing in on 40,000. Quite an admirable achievement for a campaign that only began less than two weeks ago.
Sign the petition. Do it for you, for all the photos you've had to look at over the years.
And do it for your daughters, nieces and the next generation. You can be an important role model who can help stop this nonsense.
It's time we surround our girls, teens and young women with everyday visions of beauty.
Not unachievable computer generated ones.
For more information, see:
The Nightline Story, May 2, 2012, ABC News
Celebrities Who Have Posed Without Airbrushing, ABC News